IELTS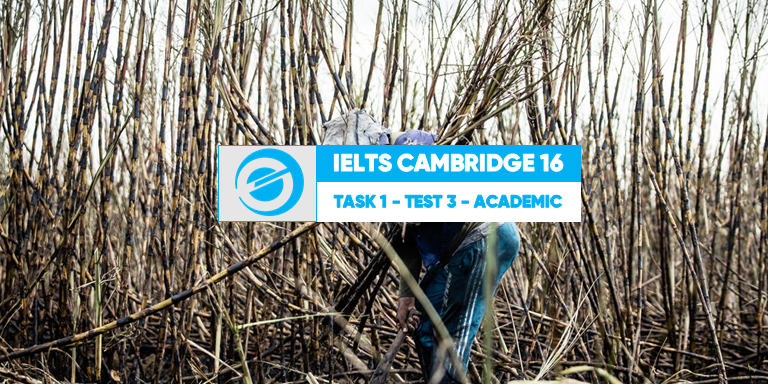 IELTS Cambridge 16: Writing Task 1 – Test 3 – Academic – Sugar Production
Writing Task 1
You should spend about 20 minutes on this task.
The diagram below shows the manufacturing process for making sugar from sugar cane. Summarise the information by selecting and reporting the main features, and make comparisons where relevant.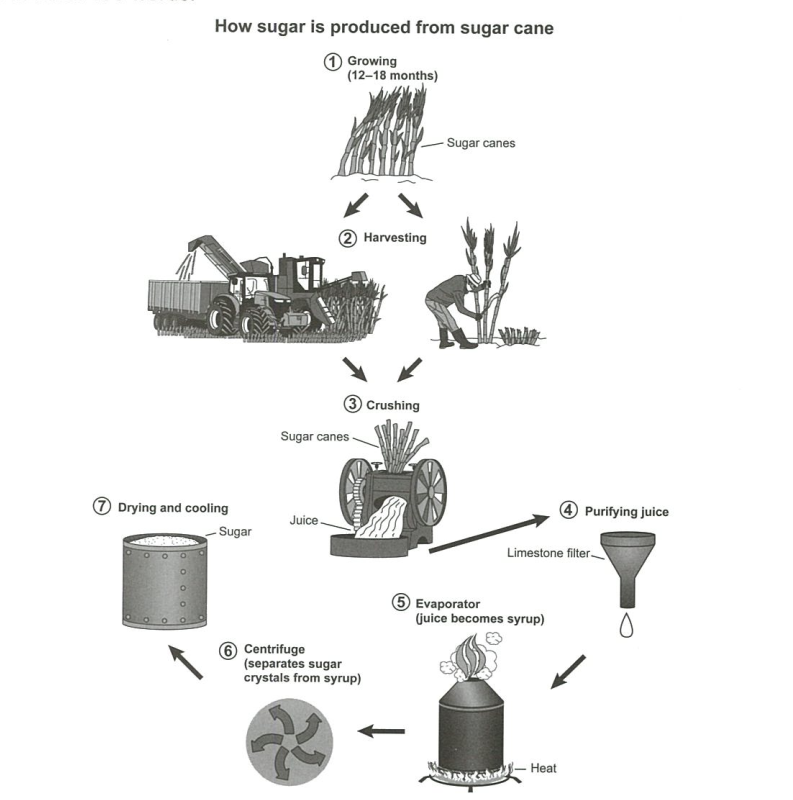 Answer 01: Sugar Production
The process diagram shows a step-by-step process of making sugar from sugar cane. Sugar production will undergo seven procedures, and there are two ways of extraction.
First, sugar canes, which are 12-18 months old, will be selected, and there are two ways of harvesting these canes: tractors which can cut the canes in bulk, and by hand using a cane machete. Afterward, the workers will place these harvested canes in a mechanical device in which two gears will crush the canes to extract the juice.
The extracted juice will be placed in a limestone filter to purify the liquid. The droplets of the filtered fluid will be contained in a tank-like container, ready to be heated up. Once it is heated, the water evaporates, and the reduced juice becomes syrup. The syrup will be placed in a centrifuge where sugar crystals and syrup are separated. Finally, the extracted sugar will be further dried and cooled in a large container. 
159 Words
---
Answer 02: Sugar Production
The diagram shows the seven stages of making sugar out of sugar cane. Overall, the process involves different extraction and filtering methods.
Sugar canes that are 12 to 18 months old will be harvested, and these will be extracted either by a piece of machinery that cuts them in large numbers and places them in a container or by a cane machete manually. All the harvested canes will be placed in a piece of machinery with two gears that crush the sugar canes, and the extracted liquid will be stored in a basin. Then, the fluid will pass through a funnel with a limestone filter purifying the juice. 
The filtered juice will be heated and reduced into syrup using a piece of equipment called the evaporator. Next, a device will separate the sugar crystals and syrup using centrifugal force, and once the sugar particle is separated, it will be stored in a large container for cooling and drying. 
Check more IELTS Writing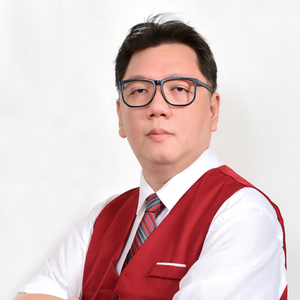 Ian Tanpiuco is an ESL and virtual assistant. With a decade of experience, he has become an expert in his field. Dedicated to helping others achieve their goals, Ian works tirelessly in the classroom or as a virtual assistant.