Cambridge 17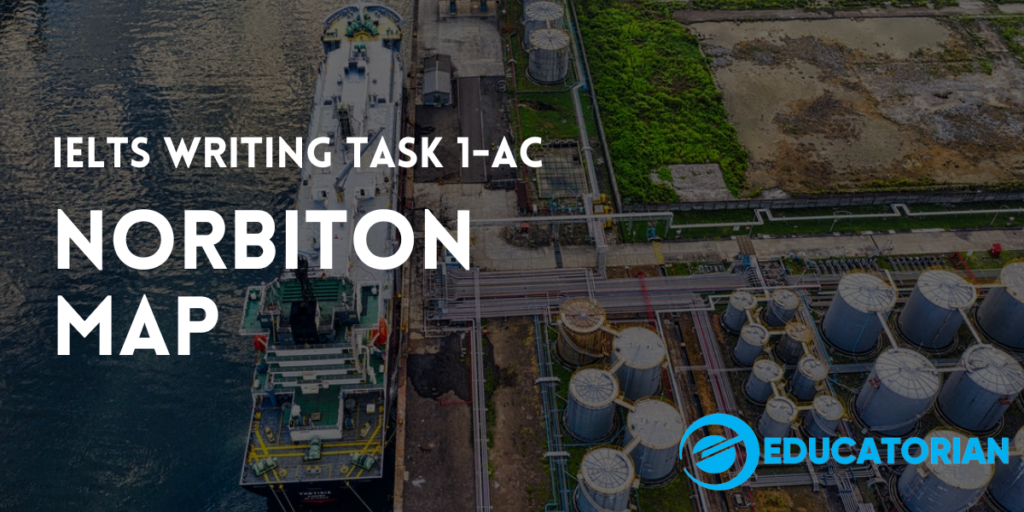 IELTS Writing: Norbiton Map
Writing Task 1
You should spend about 20 minutes on this task.
The maps below show an industrial area in the town of Norbiton and the planned future development of the site. Summarise the information by selecting and reporting the main features, and make comparisons where relevant.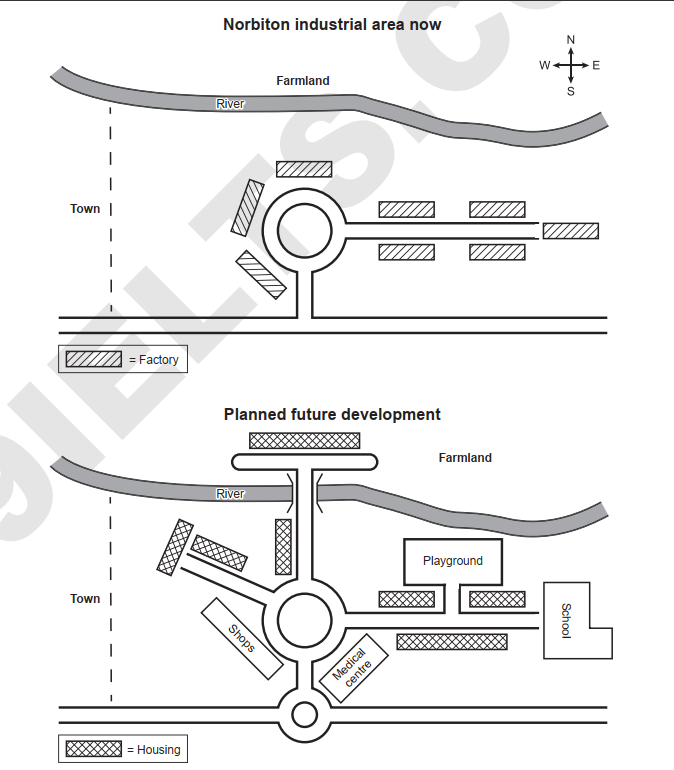 Write at least 150 Words
Norbiton Map: Version 1
The maps compare the current map of an industrial area of Norbiton and its future development. Overall, the site will be changed to residential, and the roads will be expanded.
Currently, on the eastern side, outside the town, there is a road connecting eight factories with only one roundabout, which is located in the center of the area. Three factories are near the roundabout, while the other five converge in the far east.
For its future development, a single road exiting the town going east and a smaller roundabout will allow traffic to flow correctly on the planned medical center and shops before going to the main roundabout that connects to some housing area. On the northern side of the main roundabout, a road will be extended to the river for more housing. An additional three housing areas in the eastern section will be erected with a playground and school.
Norbiton Map: Version 2
The maps compare the map of an industrial area of Norbiton currently and its future planned development. Overall, the site will be converted from an industrial property into a housing property.
The industrial area is in the east outside of town. A roundabout in the center of the site interconnects three factories while the other five connect via road on the far east side, and the river up north is untouched.
The plan is to remove the factories and expand the road system by having one roundabout in the center of the industrial land and adding a smaller one between the medical center and shops. A road will be expanded in the northwest area for three housing areas and another three housing properties in the east. The other housing areas will also be built around a playground and schools. Lastly, another road will expand up north, extending over the river for additional housing.
Check other Writing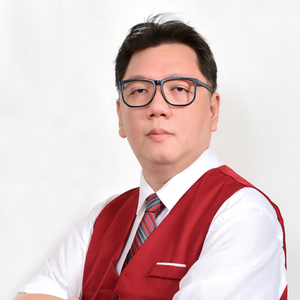 Ian Tanpiuco is an ESL and virtual assistant. With a decade of experience, he has become an expert in his field. Dedicated to helping others achieve their goals, Ian works tirelessly in the classroom or as a virtual assistant.