IELTS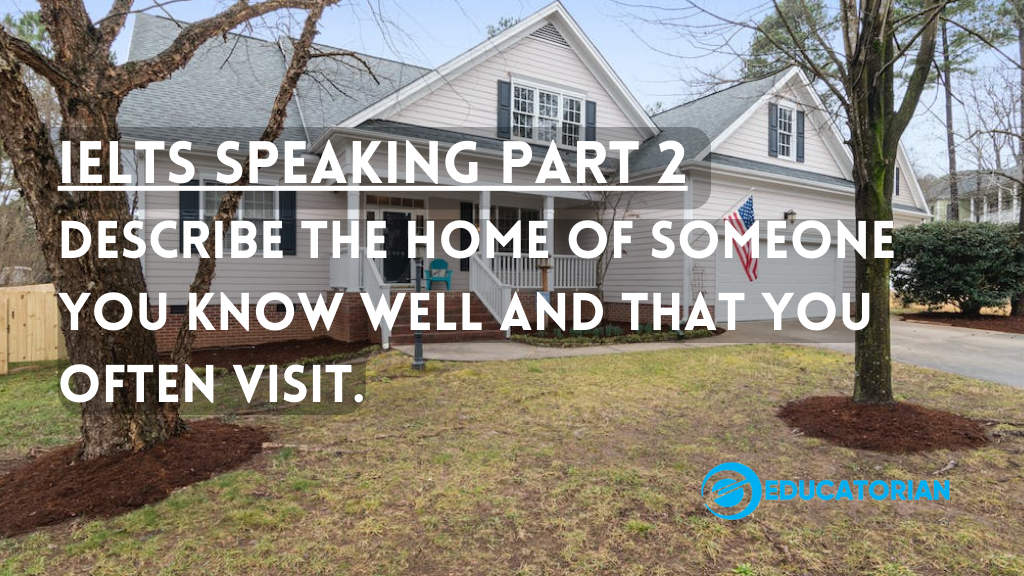 雅思口语 – Part 2 – Describing Home
IELTS Speaking Part 2
You will have to talk about the topic for one to two minutes. You have one minute to think about what you are going to say. You can make some notes to help you if you wish.
你必须谈论这个话题一到两分钟。你有一分钟的时间思考你要说什么。如果你愿意,你可以做一些笔记来帮助你。
Describe the home of someone you know well and that you often visit
You should say:
Whose home it is
How often do you go there
What it is like
And explain how you feel about the home
描述一个你很熟悉并且经常去的人的家
你应该说:
这是谁的家
你多久去一次
它是什么样子的
解释你对家的感觉
---
Version 01
Before the pandemic, I always went to Andy's place twice a month. We were work buddies and after he left his job, we started to hang out then eventually we become friends. I have known him for five years now. It is quite far from my place, around 12 miles. If I take the bus it would take me around an hour so I just went there by cab and I could get there within 30 minutes.
大流行之前,我总是每月去安迪家两次。我们是工作伙伴,在他离职后,我们开始交往,最终成为朋友。我认识他五年了。它离我家很远,大约12英里。如果我坐公交车,大约需要一个小时,所以我只是坐计程车去那里,30分钟内就能到达。
The house is big, four times as big as my house, it is like four basketball courts. It is a duplex house with four beds and two baths. He also has a dirty kitchen and a large open space for the kids to play or ride their bikes. He actually bought a slide for his kids.
房子很大,是我房子的四倍大,就像四个篮球场。这是一栋复式住宅,有四张床和两个浴室。他还有一个脏兮兮的厨房和一个大的开放空间,供孩子们玩耍或骑自行车。他实际上给孩子们买了一张幻灯片。
I feel kinda envious but I am really happy for him. Also, he planned to sell that house before so I was really excited to buy it but eventually, he went cold turkey. Since I live far from his place now, I have only visited him once a year and kinda miss hanging out at that place. The place is very far from downtown so it is relaxing as there are no noise and loud people.
我有点羡慕,但我真的为他感到高兴。而且,他之前打算卖掉那栋房子,所以我很想买下它,但最终,他还是放弃了。由于我现在住在离他很远的地方,我每年只去看他一次,有点怀念在那个地方闲逛。这个地方离市中心很远,所以很放松,因为没有噪音和喧闹的人群
---
Version 2
I know Maverick back in high school, and we are good friends ever since. Back in our high school days, their place is our top hang-out place because his mom and dad are really cool and we felt very welcome. We always have snacked prepared by his mom.
我在高中时就认识小牛,从此我们就成了好朋友。回到高中时代,他们的地方是我们最常去的地方,因为他的妈妈和爸爸真的很酷,我们觉得很受欢迎。我们总是吃他妈妈准备的零食。
Since the place was far, we can only go there every Friday after school or sometimes during weekends. The house is small but very cozy, it is about half a basketball course. His parent's migrated so that house was new when we first saw it. Now, it was upgraded. They replaced the foundation and had the kitchen and bathroom fixed. For the rooms, they just fixed the ceiling and replace the hardwood floor with tiles which I was really against.
由于地方很远,我们只能在每周五放学后或有时在周末去那里。房子很小,但很舒适,大约有半个篮球场。他的父母迁移了,所以我们第一次看到那所房子时,它还是新的。现在,它升级了。他们更换了地基,并修理了厨房和浴室。对于房间,他们只是固定了天花板,用瓷砖代替了硬木地板,这是我非常反对的。
That home brings nostalgia, whenever I visit that place, I always remember our high school days and our simple life.  Sometimes, I also feel sad as his dad passed away and I remember when my friend's dad was strong he was always asking me if I needed more snacks. That home brings a lot of memory.
那个家带来了怀旧,每当我访问那个地方,我都会记得我们的高中时代和简单的生活。有时,当他的父亲去世时,我也会感到悲伤,我记得当我朋友的父亲很强壮时,他总是问我是否需要更多的零食。那个家带来了很多记忆。
Check Ian's Writing / Speaking
Ian's page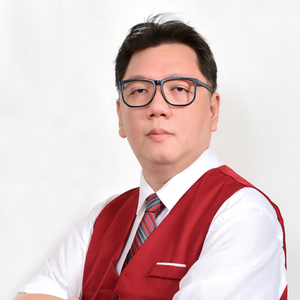 Ian Tanpiuco is an ESL and virtual assistant. With a decade of experience, he has become an expert in his field. Dedicated to helping others achieve their goals, Ian works tirelessly in the classroom or as a virtual assistant.