IELTS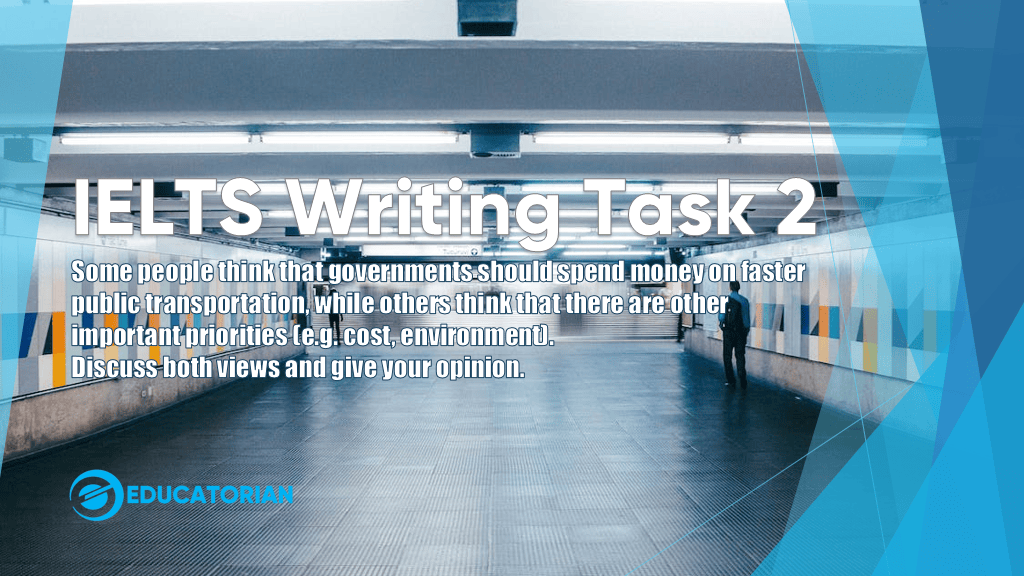 IELTS Writing Task 2 – Faster Public Transportation
IELTS Writing Task 2 – Faster Public Transportation
Prompt: Some people think that governments should spend money on faster public transportation, while others think that there are other important priorities (e.g. cost, environment). Discuss both views and give your opinion.
---
Paragraph 01: Introduction
The allocation of taxpayers' money to enhance or rehabilitate public transportation is a subject of ongoing debate. Some argue that other priorities, such as cost and environmental considerations, should take precedence. Personally, I believe that prioritizing public transport is crucial for achieving improvement and efficiency.
Paragraph 02: View 1
The rationale behind advocating for funds to be invested in improving public transport is the substantial wastage of resources, including time, caused by traffic congestion. By enhancing public transit, we can facilitate more efficient movement of people, thereby increasing their productivity. This, in turn, can contribute to greater economic prosperity in a city or country. Consequently, when the government invests in improving public transport, it can generate higher profits, benefiting the general population. Furthermore, as commuters benefit from improved public transport, it can stimulate surrounding businesses, creating a more diverse business ecosystem and generating additional revenue and going back to tax payers'.
Paragraph 03: View 2
On the contrary, some argue that other priorities, such as cost and environmental considerations, should take precedence. This perspective is valid, given budgetary constraints and the need for efficient resource allocation. Allocating specific amounts to particular industries can lead to lower product costs, ultimately improving people's quality of life. Implementing environmental regulations requires budget allocation, but it can significantly reduce carbon emissions and enhance overall well-being.
Paragraph 04: Opinion
In my opinion, both of these viewpoints have merit. However, when it comes to public transportation, it serves as a vital first step in improving various aspects of our society. Enhancing public transportation can help reduce the cost of gasoline, as it encourages the use of more efficient transportation methods. This, in turn, enables merchants to offer products at lower prices, reduces the demand for higher employee salaries, and ultimately lowers costs. Furthermore, improving public transit can lead to reduced carbon emissions through the adoption of environmentally friendly technologies, thereby mitigating pollution. Encouraging commuters to opt for public transport over private vehicles can alleviate traffic congestion and, consequently, reduce carbon emissions in cities.
Paragraph 05: Conclusion
In conclusion, allocating funds to sectors like public transport is important, but it does not mean we should neglect other priorities. However, focusing on improving public transport can have a ripple effect on other areas, such as reducing living costs and addressing environmental concerns, making it a valuable investment for societal progress.
IELTS Writing Task 2 – Faster Public Transportation
---
Check my new website IELTS Rizz
Check other Writing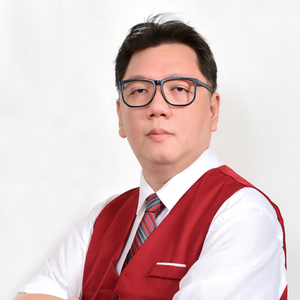 Ian Tanpiuco is an ESL and virtual assistant. With a decade of experience, he has become an expert in his field. Dedicated to helping others achieve their goals, Ian works tirelessly in the classroom or as a virtual assistant.