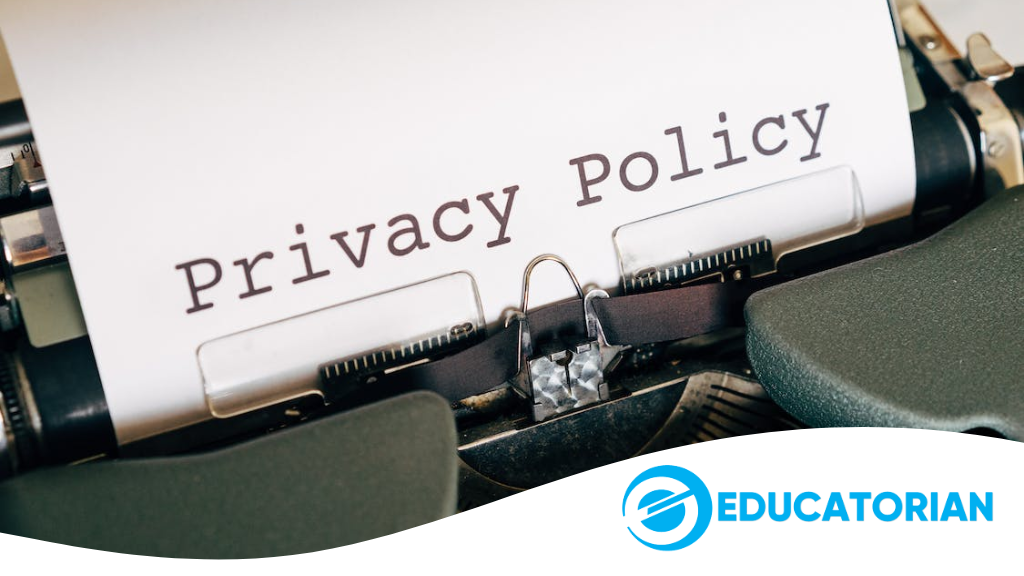 Privacy Policy
Effective date: July 28, 2023
Introduction
Welcome to Educatorian ("us," "we," or "our"). We respect your privacy and are committed to protecting your personal information. This Privacy Policy explains how we collect, use, disclose, and
safeguard your information when you access or use our website https://www.educatorian.com  (the "Site") . Please read this Privacy Policy carefully. By accessing or using the Site or App, you consent to the practices described in this Privacy Policy.
Information We Collect
1. Personal Information
We may collect certain personal information that can be used to identify you as an individual. This information may include but is not limited to:
Name
Email address
Phone number
Mailing address
Usernames and passwords
Payment information (credit/debit card details, billing address)
2. Non-Personal Information
We may also collect non-personal information that does not directly identify you. This information may include:
Device information (e.g., IP address, browser type, operating system)
Cookies and usage data
Aggregated and anonymous information
How We Use Your Information
We use the information we collect for various purposes, including but not limited to:
Providing and maintaining the Site/App
Personalizing and improving your experience
Sending you marketing communications (if you have opted in)
Processing transactions and payments
Analyzing usage patterns and trends
Preventing fraudulent activities
Complying with legal obligations
Cookies and Similar Technologies
Our Site/App may use cookies and similar technologies to enhance your experience. Cookies are small data files stored on your device that allow us to recognize your browser and capture certain information. You can control the use of cookies through your browser settings. By using the Site/App, you consent to the use of cookies and similar technologies.
Third-Party Disclosure
We may share your information with third parties under certain circumstances, including but not limited to:
Service providers who assist us in operating our business
Marketing partners for promotional activities (if you have opted in)
Legal authorities in response to a subpoena, court order, or other legal request
Data Security
We take appropriate measures to protect your personal information from unauthorized access, alteration, disclosure, or destruction. However, no data transmission over the internet or electronic storage system is 100% secure. Therefore, we cannot guarantee absolute security.
Children's Privacy
Our Site/App is not intended for children under the age of 13. We do not knowingly collect personal information from children under 13. If you are a parent or guardian and believe that your child has provided us with personal information, please contact us to have the data removed.
Your Choices
You have certain rights regarding your personal information, including the right to:
Access, correct, or delete your information
Withdraw consent for marketing communications
Opt-out of cookies and tracking technologies
To exercise these rights, please contact us using the information provided at the end of this Privacy Policy.
Changes to This Privacy Policy
We may update this Privacy Policy periodically to reflect changes in our practices or for other operational, legal, or regulatory reasons. We will notify you of any material changes through the Site/App or via other communication channels. Please review this Privacy Policy regularly.
Contact Us
If you have any questions or concerns about this Privacy Policy or your personal information, please contact us at:
EDUCATORIAN
Mangatarem, Pangasinan 2413
+1 541 460 5418