IELTS-Speaking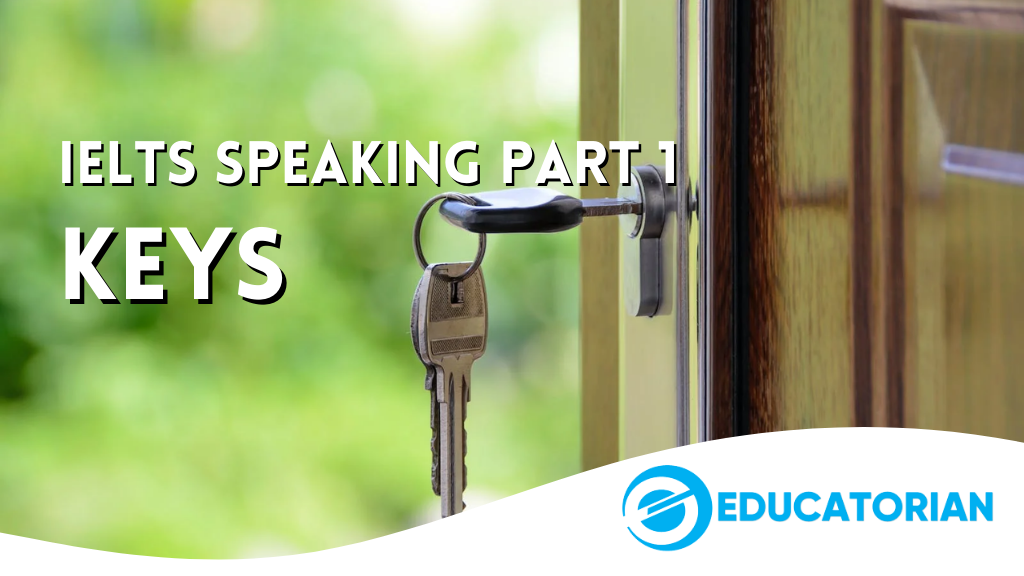 IELTS Speaking Part 1 – Keys
IELTS Speaking Part 1 (Keys)
Topic: Keys
Difficulty: Average
---
Do you always bring a lot of keys with you?

As our doors feature electronic locks, I only need my fingerprint to open them. I only carry two keys with me, one for my desk drawer and the other for my safety box.
No, since I live in the dorm and I only go back home every two weeks, so I only bring my dorm key. If I go to my home, then I will leave that key at the school, and then at home, my mom is always there so I don't have to unlock it.
No, I only have two keys with me all the time, one is for my front door and the other is for my workplace. The rest are all digitalized so I need to enter a passcode for me to enter the premise.

Have you ever lost your keys?

Upon returning to school from my holiday, I realized that I had misplaced my room key for our dorm room. I contacted the student coordinator to request a duplicate, which took some time. Fortunately, my roommate had her own key, so we were able to access our room as soon as she arrived.
Yes, I was playing with my keys then I accidentally dropped them on the drain so after that I never play with my keys anymore.
Yes, when I was 10 due to my carelessness, I misplaced our front house key, so my parents were furious because they are worried that if someone could find that key, they could enter to our house and steal our stuff. So, they had to replace the lock which cost money and I felt bad about it.

Do you often forget the keys and lock yourself out?

I tend to rely too much on my parents, often leaving me in a situation where I expect them to take care of everything for me. This leads to instances where I forget my keys and end up locked out. Fortunately, there is always someone at home who can help me. But it's a bad habit that I need to break and start taking responsibility for my own belongings.
Sometimes, my parents change the passcode from time to time, and then silly me, I forget the passcode of our door so sometimes, I lock myself out because I didn't listen or remember the new passcode.
Yes, but fortunately, my mother is always at home so if I forget to bring my keys, I can always knock and call my mother.
Yes, there were times that I locked myself out because I brought the wrong keys so I had to wait for a locksmith or call the apartment manager to give me a spare key for our room, or just wait for my parents.
Do you think it's a good idea to leave your keys with a neighbor?

It's best to avoid leaving a copy of your keys with neighbors or others, even if they seem trustworthy. When I was a child, our neighbor asked my parents to hold onto a spare key, but later accused them of theft when something went missing. To ensure the safety and peace of mind of both parties, it's best to keep your keys secure and not share them with others.
Well, that kind of situation no longer apply in typical Taiwanese home, most of the houses now have a digital lock so as long as you have the key code anyone can access it. Although, that passcode would not be shared with neighbors for safety reasons.
No, especially in our family. There is no situation where our neighbor would have to enter our house. All of us are old enough to take care of ourselves and if there is an emergency we have CCTV.
Well sometimes, we don't have a choice, but to entrust some of our belonging to the family next door. For example, we had to travel due to an emergency and we had a pet that we cannot bring, so we asked our neighbor to just feed and check from time to time so were hesitant but we don't have a choice.
---
Check other collections here.
Check my personal website here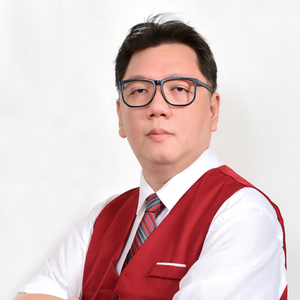 Ian Tanpiuco is an ESL and virtual assistant. With a decade of experience, he has become an expert in his field. Dedicated to helping others achieve their goals, Ian works tirelessly in the classroom or as a virtual assistant.